Section 179 Tax Incentive
Fergus Falls Drivers & Minnesota Businesses Deserve A Tax Break This Season
---
Let Section 179 Work for You!
We don't want Wahpeton drivers to have to pay full price for their work vehicle. The same goes for Fergus Falls businesses. Thanks to Nelson Auto Center and Section 179 tax depreciation laws, Minnesotans can save money on vehicles used for business purposes.
Buy eligible business vehicles or work equipment from Nelson Auto Center and immediately write off up to 100% of the purchase price.
How Section 179 Helps Fergus Falls Businesses & Minnesota Drivers
Section 179 is a savings-friendly tax depreciation law under the U.S. Internal Revenue Code. It's designed to help workers and small businesses buy work equipment - including vehicles - at a reduced price so they can invest in themselves and their profession.
The federal government tax code deducts the purchase price from the gross income of Perham customers. Eligible vehicles put into service during the current tax year can be written off as a business expense.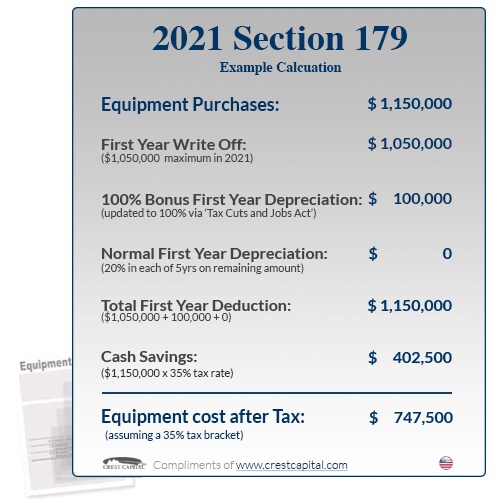 How Do I Know If I Qualify for Section 179 Tax Deductions?
Minnesota motorists purchase or finance eligible vehicles for work and business use during the current tax year.
Detroit Lakes drivers use the equipment or vehicles for business needs more than 50% of the time.
Elbow Lake businesses spend less than the $3,670,000 hard-cap limit on work equipment. The 2021 tax deduction limit for eligible work equipment is $1,050,000.
Buy New Trucks & Other Business Vehicles Eligible for the Section 179 Tax Deduction
For more than a century, has helped business owners get the job done. Nelson Auto Center is happy to team up with and help Minnesotans achieve the task at hand. We want to help businesses in and around Fergus Falls deduct up to 100% of the purchase price for eligible vehicles.
Instead of letting the asset depreciate, enjoy tax savings for your Pelican Rapids business now! Purchase work equipment and business vehicles from Nelson Auto Center in Fergus Falls, MN, so you can write off the purchase price this tax year.
Shop the Nelson Auto Center commercial inventory and new inventory, as our lot in Fergus Falls is filled with commercial trucks, work trucks, and other business vehicles.
Alexandria customers can place the vehicle in service during 2021 to qualify for immediate tax deductions up to 100 percent of the vehicle's purchase price. Other passenger automobiles may qualify for immediate depreciation deductions up to $18,000.